Welcome to the cooperative city
What is the Magazine about?
Cooperative City Magazine brings its readers the stories of collaborative urban development processes in different areas in Europe. It is a project run by
Eutropian
, a company and association developing collaborative planning processes in various cities in Europe.
Our new book, "The Power of Civic Ecosystems: How community spaces and their networks make our cities more cooperative, fair and resilient" collects from 15 countries over 50 inspiring practices of civic ecosystem-building, ranging from municipal policies to strategic design methods and citizen initiatives. Available for free download.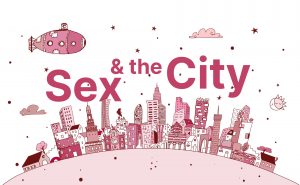 Sex & the City, a gender perspective on urban space is a research project that gathers missing yet much needed data on how different genders use and experience public spaces in the City of Milan. The project is run by Florencia Andreola and Azzurra Muzzonigro for the Urban Center of the Municipality of Milan and Triennale
Right in the heart of Turin, just next to the remains of the Roman city walls and the Porta Palatina, one of the four ancient
Read More »
Discover cities with the most featured articles