The Metropolitan Institute of Bratislava (MIB) is a new urban centre that aims to bring fresh, dynamic, participatory and data driven urban developments to the city. It can be described as a "think-and-do-tank" that is concurrently responsible for strategic urban planning, as well as for the development and implementation of architectural and spatial urban interventions that support the quality of life and wishes of Bratislava's residents, reflecting on emerging social and environmental realities. MIB is a contributory organisation of the City of Bratislava and while it works closely with City Hall, its team – who are experts in the fields of architecture, urban planning, city development and data analysis – bring an innovative, sometimes experimental approach to urban design. We spoke with Ján Mazúr, director of MIB about the rationale behind establishing the institute, the process and challenges of setting it up, why it's imperative for urban planning to embrace data analysis and visualisation and how one of Central Europe's largest participatory departments works.
How would you describe the Metropolitan Institute of Bratislava?

We are, what we like to call, the think-and-do-tank of the city. The "think" side is responsible for strategic and urban planning. In the "do" side, we prepare architectural interventions in the city. Larger projects in public spaces such as Vivid Square or the Grössling municipal bath, which we are planning to renovate and complete with a library, are subject of architectural competitions. We are also running smaller interventions in public spaces, currently we are working on 40 "smaller" projects in Programme for the public space revitalization in Bratislava called Vivid places. It is first-ever framework of a systematic change of the public space in the capital city on several levels total of 243,563 m2.   We also get involved with engineering, construction, supervision, and construction management as well.
MIB is a very new organisation. What was the reason to establish this institute and what were the precedents that helped the conception of the institute?

The model that inspired us is the Prague Institute of Planning and Development. Everybody compares us to it, but of course, they are much older. When it comes to the specific reasons for the establishment of MIB, it was actually part of Mayor Matúš Vallo's programme. It was widely recognised as a kind of necessity for the city.
I wrote a paper at the Hertie School of Governance in Berlin about the necessity to create an urban think-tank for the city of Bratislava. The city had a lot of agendas that were not covered, and were not analysed by the city. We had meagre analytical skills before but now I can name 10-15 new analysts who are working for the city. Some are working with MIB and some within the City Hall.
What is the position of MIB in relation with the City Hall?

It is important to have an independent voice to make your own relationships with politicians and mayors. Bratislava is the capital and we have 17 city districts. They are all independent bodies. Plus, there are 45 members of the municipal assembly. It is important to create a relationship with them and discuss the agenda with them and move some of the priorities further. Without this you are stuck in some kind of hierarchy, which makes it much more difficult to approach and interact with them.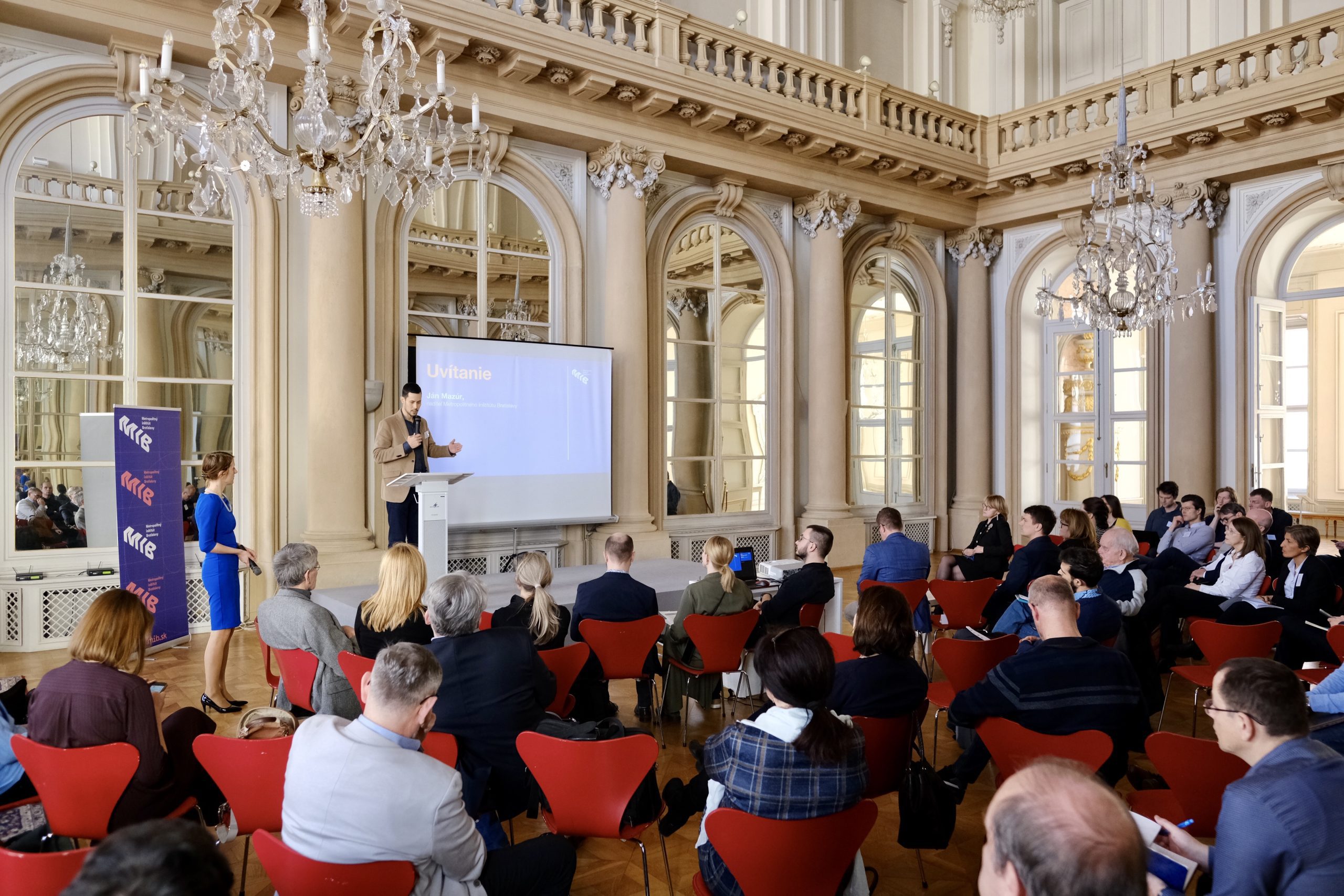 Our role is to coordinate among the agendas of the different districts and offer them a city-wide perspective. We promote principles that have the needs of all in mind when creating public space; we are representatives of the public interest of the city. The mayor of the city, the 17 mayors of the city districts, the 45 members of the assembly and dozens of members of the local assemblies are all elected directly. There are many contradictions in their policies. There can be city-wide interests that you want to implement but a district opposes it.
Public housing is a typical example. In Bratislava we have up to 2000 apartments owned by the city or city districts. Each of the city districts have their own policy when it comes to putting these apartments on the market, so it creates 18 policies. You can get an apartment in one year's time or seven years' time, depending on where you live. It doesn't make sense! We are one city. Sometimes the difference of 50 metres can translate to a seven years' difference in getting access to public housing. It is very problematic. As a city institution, that  have the competences in urban planning we are now studying how to change zoning to free up a few areas for public housing. With some districts in cooperation, with some in opposition.
What was the process of establishing the Institute?

The institution was practically built from scratch, there were no existing premises. The first nine months were just about setting up the internet and telephones. It is not something that should be underestimated. We are still catching up with things that were not established properly already in 2019. We have a number of unused buildings owned by the city which is sad on the one hand, on the other hand, it gives us an opportunity to revive them. We are in fact sitting in one of these buildings. These buildings were not in a good shape and needed to be renovated which took a really long time and still some of it is ongoing, it takes a lot of energy.
In terms of the vision, the mission statement and the cooperation with the city, those were clear and smooth from the beginning. MIB was such a huge political priority that it simply worked. There is an alignment of priorities. The city leadership is oriented towards making public spaces work, for them architecture is a value. In previous administrations it wasn't clear if you could spend an additional five to six months thinking about spaces. But public spaces, architecture and design were presented to the city as of value, and we are heard now. It is recognised politically.
What are the urban scales MIB is operating on?

There are several scales we focus on. We look at the physical street, which is a small public space with people moving around. The aim is to improve people's lives through their experiences on the street as a public space. These are small scale interventions which can really improve the situation of ordinary people. This is one scale. The second scale is conceptual. We prepare manuals, tools that are setting standards and principles – Public Spaces Manual, Manual for Participative Planning, Sample Competition Conditions – which can be used by any public or private investor. By using these standards we multiply our visions and principles in the city. And thirdly, we work with the urban plan or master plan of the city which is on a large-scale dimension. We work on these three dimensions and try to improve all of them.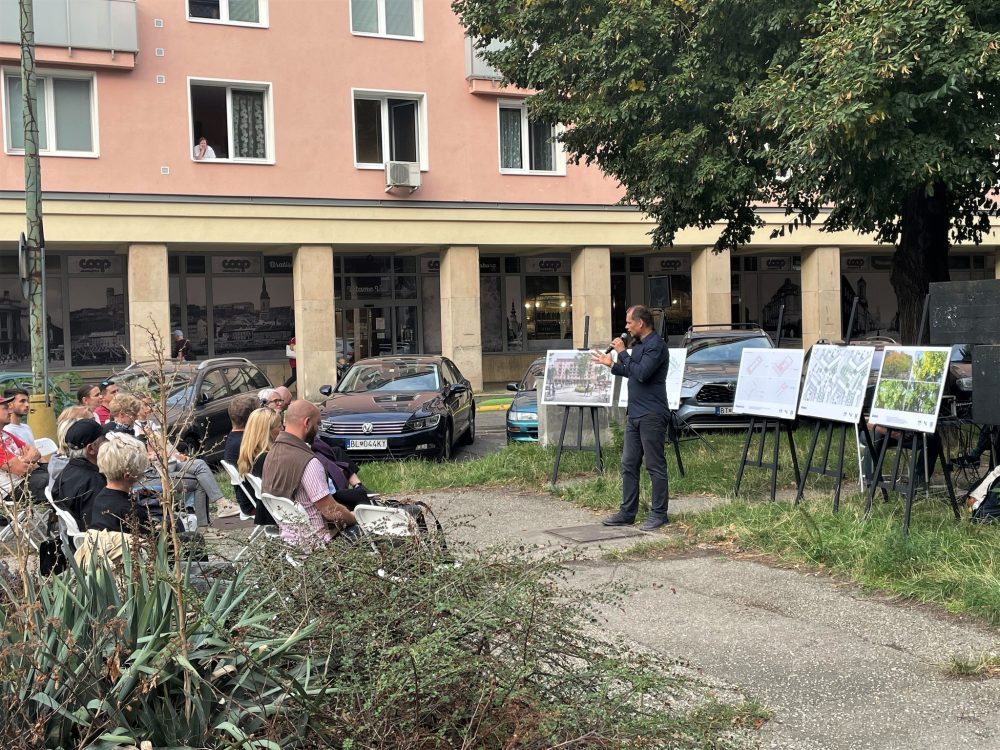 In a city like Bratislava there are many areas to develop and to intervene in. How do you prioritise among the various project opportunities?

In the past year we asked ourselves a lot of questions: what type of projects do we tend to take on? What kind of public spaces do we choose to develop? Which city districts should we work in? And we realised that in the first year of its existence, MIB focused on what was achievable in a very short term. Quick wins. A lot of the first projects were in venues already in preparation, public spaces where it wasn't really difficult to intervene. We asked ourselves if these are the best places to intervene in. Instead of quick wins, maybe we should look where we have the most impact, often where the least public money was invested in the previous decade. We are now working on a methodology about how public investment in public spaces should be spent. One of the criteria is that we aim to have projects distributed in every city district.
How does MIB fulfil the role as a think-and-do-tank informing processes and developing new policies?

We need to work more with data. I already pledged that the next few years  will focus on data. We want to improve how we make decisions, about how we choose public spaces we recommend to transform. It is important to have data to be able to have informed arguments/debates when there are a different interests clashing.
I can give you an example. We have a small public space, a park, that we want to renovate. Unfortunately for many years there was an erroneous approach towards trees and greenery. This park in question is not in a good shape but it is located in a high-intensity transportation route, where 28,000 people pass by every day. We really want to improve the situation but there is a group of local people who don't want us to change the existing park. They are against us cutting down trees. But these trees will fall, maybe this winter, but at latest next year. Sometimes we have to take sometimes unpopular decisions.
What is the role of participation in MIB's work?

It is impossible to participate in every project so we have to choose where participation must be taken into account such as with spaces where we change the function of an area. But in other cases we just improve on existing spaces, then we don't have the capacity for participation.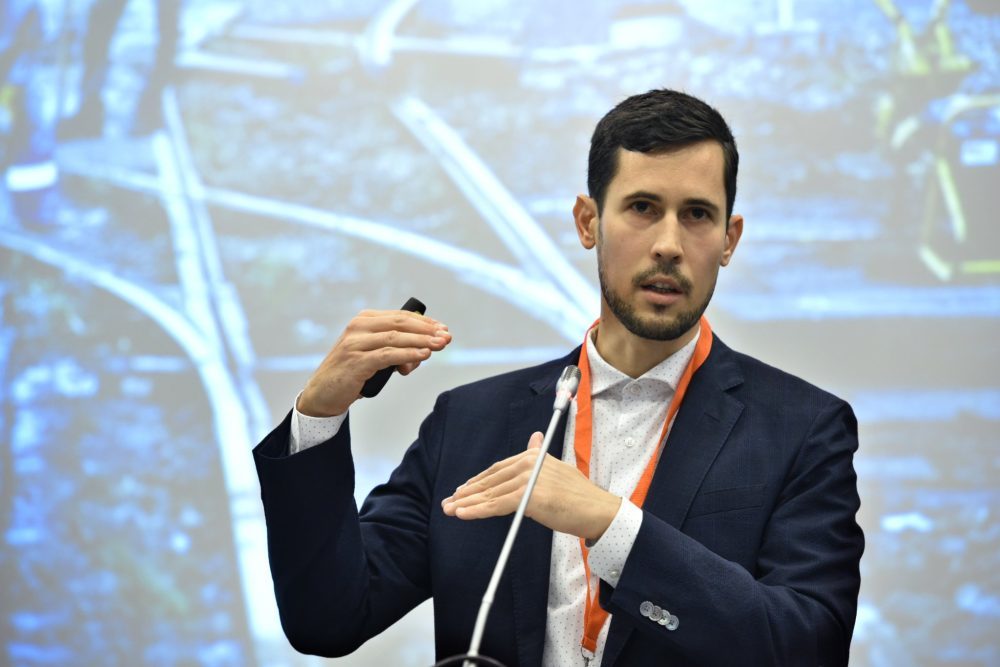 In general, we have limited capacity. It's one thing when you are an NGO and you are hired by the municipality to run a small participation process and it is something else when you are required to provide responses and mitigate the loud voices. It is difficult. For instance, the parking policy limiting car use in the central areas of the city is something that modern cities don't have problems with but in Bratislava we are just introducing it, with a few pilot projects. It is difficult for many inhabitants, and not necessarily for those who are permanent residents. It is so difficult to explain it to them. This new era of social media where everyone can comment on anything is challenging.
The main principle of the participatory process is openness and a positive approach to the involvement of people and organisations in the city development. The department works in an interdisciplinary manner, i.e., involving a diverse and useful range of knowledge and perspectives in addressing complex urban issues.
Do you consider MIB's communication with residents successful?

It is too early to say at the moment. We tend to think that we need to have a few realised projects in order for people to understand and trust us. In Slovakia trust in public institutions is extremely low, people are sceptical. Following the publication of our booklets even people who understand complexities have attacked us demeaning our work, saying they are just pictures. We have 40 projects under construction that people can see and I hope in time there will be less hate.
You work with a very young staff. How does it affect the way MIB operates?

Generally, I think that in most public institutions in Slovakia there is a kind of a generation gap, at least it feels like it. Now there are many new people getting public jobs, people in their 30s, I can see them in the City Hall. A lot of our team members have master degrees and work experience from abroad which is great. It is a rare opportunity to have these people work for a public administration. They bring new perspectives, new approaches, and more experience from abroad.
Do you have any success stories from the last three years?

One project is very close to my heart: the restoration of the Grössling bath is a unique process because of the way we organised it. It was more than just an architectural competition. We found a financing partner, and we helped approach a state public fund that invests in this kind of infrastructure. They already committed over €4 million for the project. Altogether, this makes it a complete package, a complete project, that can be taken out of the city budget, placed in a city-owned company. It is very important for accounting because it doesn't count as a city-led project. This way you can make it way cheaper for the city because the organisation will take the credit from the bank itself. It is good financially, it is a solid case study.

What are your plans for the next years?

As I already mentioned, our priority is to strengthen our data approach. This year after two years work we prepared Bratislava 2030, the strategic plan for Bratislava. One hundred twenty experts from multiple fields drafted the document. Bratislava 2030 is an economic and social development scheme, that forms the backbone of the future direction of the capital. Now MIB role is to evaluate how specific objectives for each area are fulfilled. Of course we want to continue working on public spaces. Big challenge is new Urban Plan, the actual one is from 2007. Land use planning is crucial for achieving the sustainable development goals of any city.