Right in the heart of Turin, just next to the remains of the Roman city walls and the Porta Palatina, one of the four ancient city gates, lies Piazza della Repubblica, the largest square of the city, which is home to one of the biggest open markets in Europe, locally known as mercato di Porta Palazzo. The market square represents the gate to the city centre, and its neighbourhood is characterised by eclectic and late-Baroque buildings that for centuries had been the homes of traders and workers. Inside one of those buildings, a social enterprise combines approaches to respond to the city's housing crisis through a temporary residence and social housing project called Luoghi Comuni Porta Palazzo.
Marco Boscaglia is a social worker who has been active in welfare, community development and cooperation since 2003. He has coordinated social support interventions in urban regeneration processes, and is now the manager of Luoghi Comuni Porta Palazzo.
What is the story of this building, and when did your project start operating?

This building dates from 1811 and is part of the original design of Piazza della Repubblica, making it also a point of historical and urban interest in the city. The city of Turin recovered it at the beginning of the 2000s, after twenty years of illegal occupations in a state of enormous decay. The city of Turin was gradually able to free the building from this type of use, and Compagnia di San Paolo (one of the main banking foundations in the city) won the right to use it for thirty years through a non-repayable investment for the recovery of the building. In parallel, a public-private co-planning work was carried out by the city administration, the banking foundation and the private social sector. The renovation process started in 2006 with a very significant investment by Compagnia di San Paolo, and Luoghi Comuni Porta Palazzo opened in September 2013. We, "Coabitare Impresa Sociale s.r.l", entered through a tender and have been the manager of this place since its opening. We are a social enterprise, an LLC which has social cooperatives in its social body. This company was also born in those years and deals with the design, implementation and management of social housing interventions. At the moment, we have three residences: Luoghi Comuni Porta Palazzo, Housing Giulia and we are about to open a new one, "Cascina Filanda".
Our temporary residences were created to respond to those who have a need for temporary housing, especially for those who come from a path with housing difficulties that we define as "housing stress".
What is your user base?

Here various situations are included, ranging from job insecurity, economic fragility to housing emergencies. About 50% of our cohabitants are people who have a housing problem. The other half are people who have a temporary need dictated by fixed-term job missions, fixed-term training projects or other reasons that lead them to use the city of Turin – health, study, family, for instance. All this is also clearly determined by legislation on housing, a lease and rental market which in Turin in particular, and more generally in Italy, has enormous backlogs, so it does not respond to the needs I have just mentioned. This is why the residence has always worked so well, we are operating at a high capacity all the time.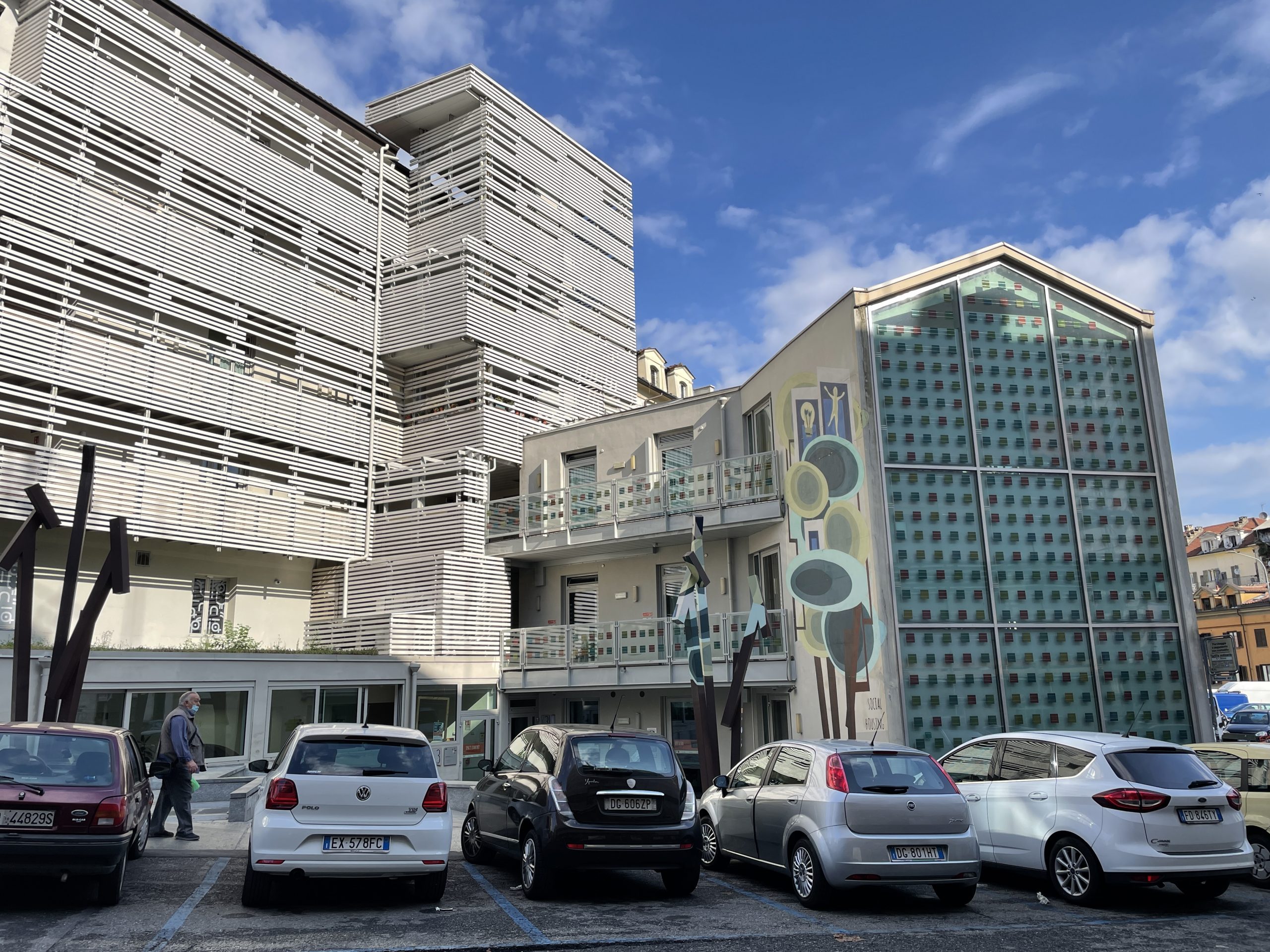 How is the space organised?

We may view this residence as a mix between the social and the functional. We have 28 apartments, there is a coworking area and we also rent out commercial premises to a solidarity travel agency operated by social cooperative Viaggi Solidali and a fishmonger, Gallina – both overlooking the market square. Then we have common areas, covering almost 400 square metres, that we use for activities that are also open to the public. We have hosted local associations and organisations in addition to making the space available for various activities, from the condominium assembly to neighbourhood and cultural events. The multifunctional common areas have thus become an extension of the domestic space for those who live here, adding to the experience.
What is your business model?

Living in our residences is a positive experience according to multiple monitoring reports and qualitative interviews, and what gives us social and economic sustainability is our mixed approach: we integrate very different people, from the engineer to the single mother with child, from the young student to the researcher and to the person who has just come out of a homeless path. This social mix ensures that the experience is integral and well-functioning. There are criteria for access, and tenants pay based on their levels of income.
In addition to renting out the commercial premises I mentioned earlier, we also do a little bit of tourist hospitality. Over the years we have created a niche specialising in hosting groups and families, promoting an alternative, social and experiential tourism as opposed to the regular hotel business. In fact, by choosing our place, tourists can support our temporary residence program. However, our tourist experience did not start immediately, as in the early years we exclusively dealt with social housing that was also open to non-residents with regular activities in Turin, then with hotel-based self-catering accommodation and then, three years later, we invested in a small package of tourist apartments. It went very well right from the start, partly because our residences are in the city centre and Turin has been enjoying a positive tourist trend starting from 2006, when the city hosted the Winter Olympics. Turin is a large Gamma city with an average tourist stay of two to three nights per visitor, and its attractiveness is strongly linked to big events ranging from the cultural offer of museums and theatres, to music and film festivals to international fairs and sporting events.
How does the residence program work?

Usually, our guests get here after being identified by the municipality as persons under housing stress. Luoghi Comuni Porta Palazzo can host people for up to 18 months during which they try to rebuild their lives.
They can also access privately with lifeline rates and not necessarily through the municipal framework. They find a solid base and quality accommodation, so that this domestic dimension can help them climb up again. We are a multi-professional staff, and we are present six days a week, so everything is done to provide thorough communication, orientation, accompaniment and active search for housing and job opportunities. We link a lot with other private and public services in the area, therefore our guests have a whole series of opportunities at their disposal.
How did the Covid-19 pandemic impact your work?

During the pandemic we had to adapt to all Covid restrictions, preventing a whole series of risks related to the spread of the pandemic. In fact, since February 2020 we stopped using common spaces, which have been ultra-limited even for those who live here. Needless to say, the lack of sociality was a hard blow, especially for the most vulnerable. Only at the end of 2020 could we start to organise a few restricted initiatives again, giving absolute priority to those who live here. Today, our possibilities are still limited – we have almost 400 square metres at our disposal, but we can only accommodate 20 people in one space and 12 in another. It has always been a place with a maximum of 99 seats, but these additional limitations have been enormous. Before Covid, tourism brought us turnover, these programs didn't. But the lack of events hurts me more than the lack of tourism. For us there is no tourism without culture and vice versa.
From the point of view of tourism, the pandemic came and it almost completely eliminated the flow of visitors except for some very short periods, such as the usual summer upswing. The city suffered greatly from the elimination of major events, and was further penalised by the fact that it is not listed among the main tourist destinations in Italy. During the first lockdown we had to cancel our public program when we had already printed the flyers, and the communication campaign had already started. Between February and June 2020, we cancelled sixteen events encompassing music, cinema, storytelling, book presentations, and events organised with the people who live here. This was the most negative impact of the lockdowns, because we never profited economically from these events, but we have always been convinced that this is our main business card, it is precisely what distinguishes our residence from the others by giving the place an identity while building social relations.
From the point of view of social work and long-term hospitality (from one month to 18 months), during the pandemic we were able to work with those categories that could fit. We have hosted many more social cases because the social context is in great tension. Thanks to a multi-year, consolidated relationship with the City of Turin, some projects have also intensified: the municipality, over all these years, has been focusing on housing policies, therefore it substantially and constantly tries, with great effort, to get out of a system based exclusively on public housing. We are among the main actors of this "new breath", and during the past three years in particular the city of Turin has been able to attract European resources through the PON Metro funds. The allocation of these funds gave birth to a series of co-projects between the city ​​of Turin and the private-social sector for the hospitality of people in emergency and housing stress. For instance, we have welcomed several guests from the former Olympic village in Lingotto, where many undocumented persons and migrants from various life paths occupied the area. The former Olympic village has been emptied through a massive intervention by the city ​​of Turin in partnership with Compagnia di San Paolo. Some people who used to live on the premises were included in an internship program and got back on the right path. As most of them had found jobs in catering, when the pandemic hit, they had to be immediately supported in a different way. We have always worked in a constructive and participatory manner with social cases in emergency situations, therefore some of the people in vulnerable situations also have a supply chain connected to public policies, resources and services that are also available at our residence and in the co-projects we run.
As you mentioned earlier, the lack of common areas during the lockdowns was a hard blow for the residents. How was life in Luoghi Comuni Porta Palazzo before Covid hit?

We are supporters of the community foundation of Porta Palazzo and we have organised initiatives outside our premises. Apart from the residents, many of the people who frequent this space live here in the neighbourhood. I can tell by experience that a series of opportunities arise precisely from the sociality and relationality of the place – for instance, I remember when an unemployed single mother found a job through the help of a neighbour, or when two elderly guests got engaged. These are the things that create the biggest impact because we don't do social architecture, here everything is an opportunity. I never force anyone to choose social accompaniment, we are not the municipality nor are we the social services. Those who cross this space can use the opportunities that we provide and they have a solid basis because they have a home. Even if this cannot be their permanent home, when they live here they truly feel at home.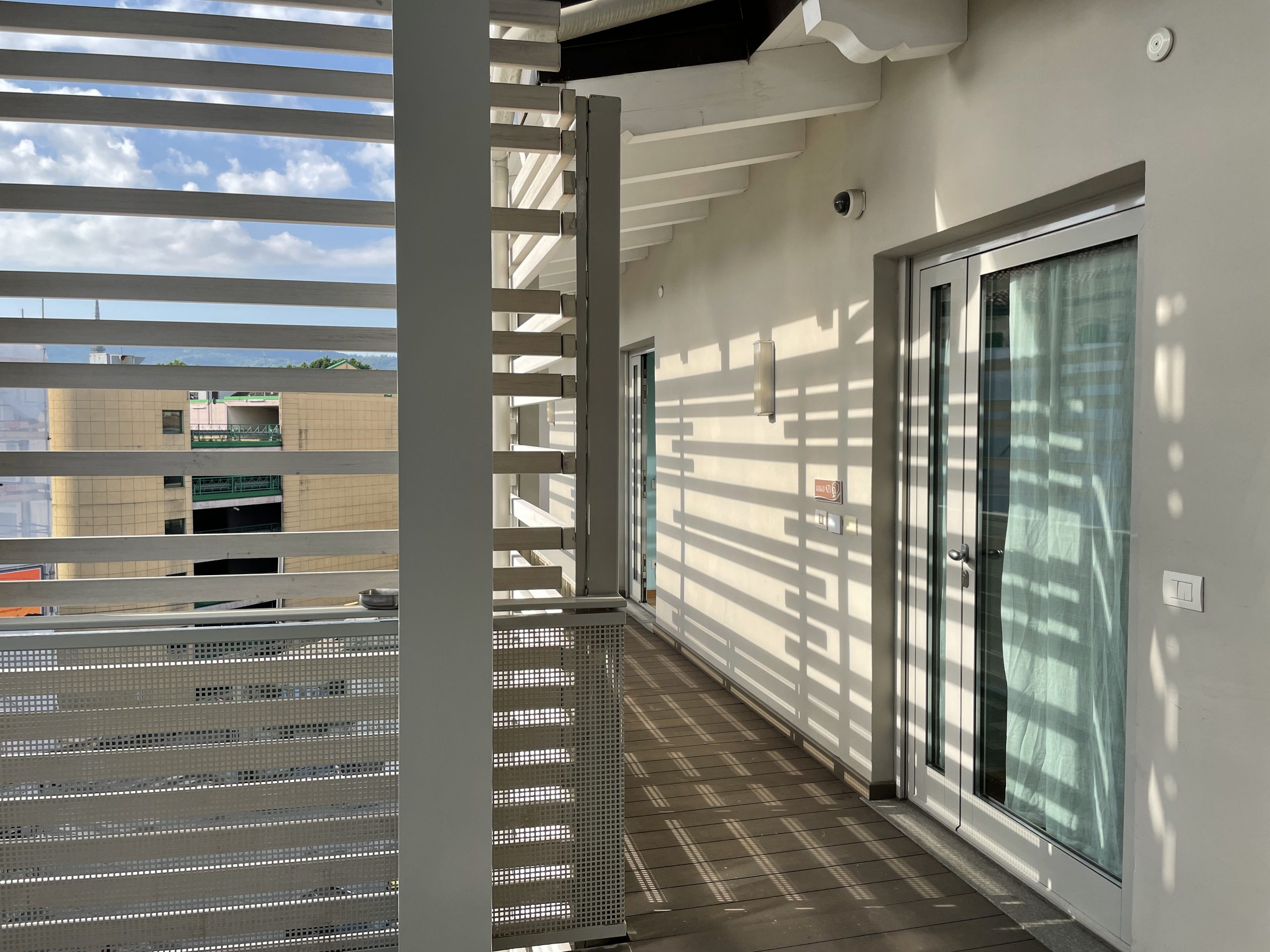 Any future plans?

We are trying to invest a little more in tourism to relaunch and be ready – we have been working on the creation of experiential tourism packages in our structures – organised tours, experiences linked to the territory and to the neighbourhoods where we have the residences, with particular consideration for the excellences of the city. It is something we want to continue to do and it will happen that, even with new rules, we will return to travel and experience. The market will change, so we are trying to invest in order to understand what the new trends are and be ready with our tools – for example, here at Luoghi Comuni we have renovated a part of the building by opening a coworking space. We are still finding it difficult to commercialise it due to the pandemic, but we believe in it a lot and we will wait because, in addition to the coworking idea that is definitely up our alley, one of the new trends in mobility is "working anywhere".