FRIEDA 23 is a venue for art and media production. Located in Rostock, Northern Germany, it was opened as a result of the cooperation of various institutes in the city – Kunstschule Rostock, the Institute For New Media, the Lichtspieltheater Wundervoll, the Lokalradio LOHRO, and other organisations who wanted to work in a shared space. These institutes organised themselves in a cooperative named KARO, that bought a former school and renovated it using credit from an ethical German bank which supports cooperative projects
Interview with Barbara Drath, project coordinator at KARO.
As the Institute of Media and the Art School, we started doing projects together and we realised we would benefit from working in the same venue. In 2014, we opened FRIEDA 23 as a home space for these two institutes and other organisations with whom we were developing partnerships in the meanwhile. We established KARO ("Kultur-Aktien für Rostock" meaning "shares in culture for Rostock"), a cooperative of all FRIEDA Haus members, with the unique scope of buying this property and adjusting to the administrative requirements necessary to move here. KARO takes legal responsibility for this relocation without waiving on any of the single organisations, and it can access public funding.
We chose this building because of its central position in Rostock and because of its dimension. Until the 2000s, this building used to be a classic GDR school but, at the time, the number of students was expected to progressively decrease and it seemed this school wasn't needed anymore. During the reconstructions, we considered the features we would need and kept in mind the organisations who would use the space. We rebuilt some areas from scratch so that they could fit better all the heavy equipment we use in art workshops, but we tried to conserve most areas if it was possible. The Art School and the Institute for Modern Media were the first ones to move here, even before 2014, and they tried out different rooms discovering important features to keep in mind during the reconstruction and the room assignation. For example, the part oriented towards the north has a similar light all day long, and this is why we built in large windows and assigned it to the workshop area.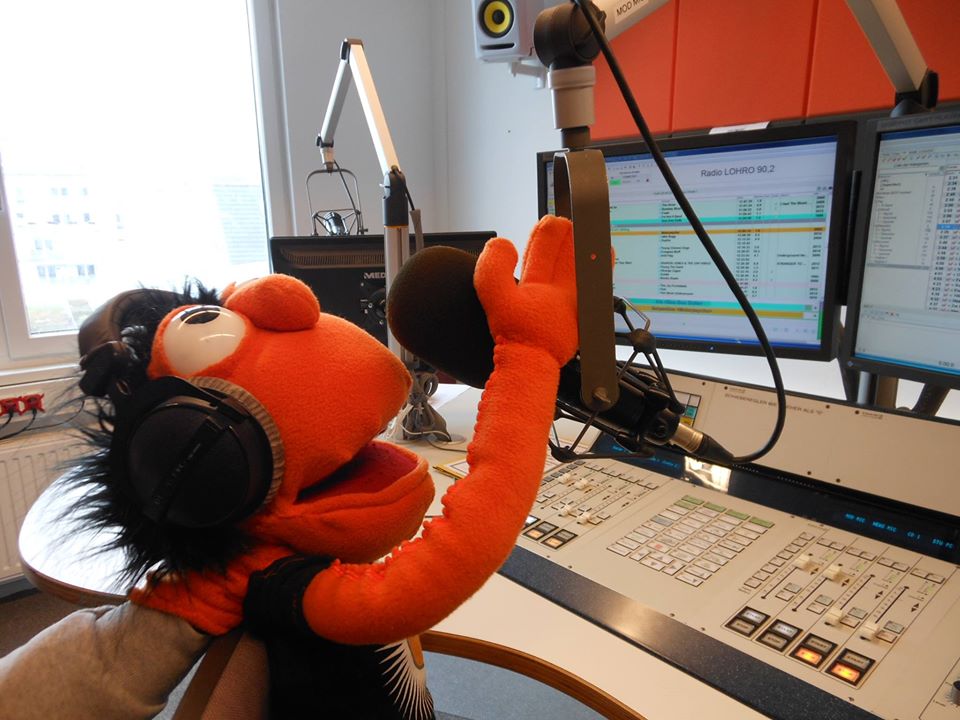 Today, FRIEDA 23 hosts a wide variety of projects: we have sound studios and special offices for film production we have a newsroom; we host a radio with a 24/7 programming including a Sunday children radio show; we have a space for pottery and sculpture; learning rooms for arts classes, seminars and language courses and there is even a cinema auditorium. On each floor, we have socialising rooms, very similar to each other and all featuring a kitchen where members have regular lunches together. In general, the type of spaces we provide is specific and it is not easy to assign. During the reconstructions, we planned for two cinemas, but one of the cinemas received the opportunity of moving to its original venue and now we are left with a 50 square meters empty room, well isolated but hard to rent for conferences or workshops as it doesn't have windows.
How is FRIEDA 23 financed and organised?
We have a long-term loan with the bank. We are stock company and the most shares are held by the Art School, by the Radio, by the Institute of Modern Media and by the Cinema, but we also have smaller shareholders all around the city. Our partner bank, GLS Bank, organised the shares in smaller payments and regular people were allowed to contribute to the loan with regular monthly fees over several months. In the beginning, some of our members took the responsibility of 25.000 euros credit, but as we have been paying the loan regularly, this responsibility has been lifted. The stockholders don't receive any financial remuneration and don't receive any form of discount or bonus and this is why we put extra effort to create a community and workspace that response to the original vision we had.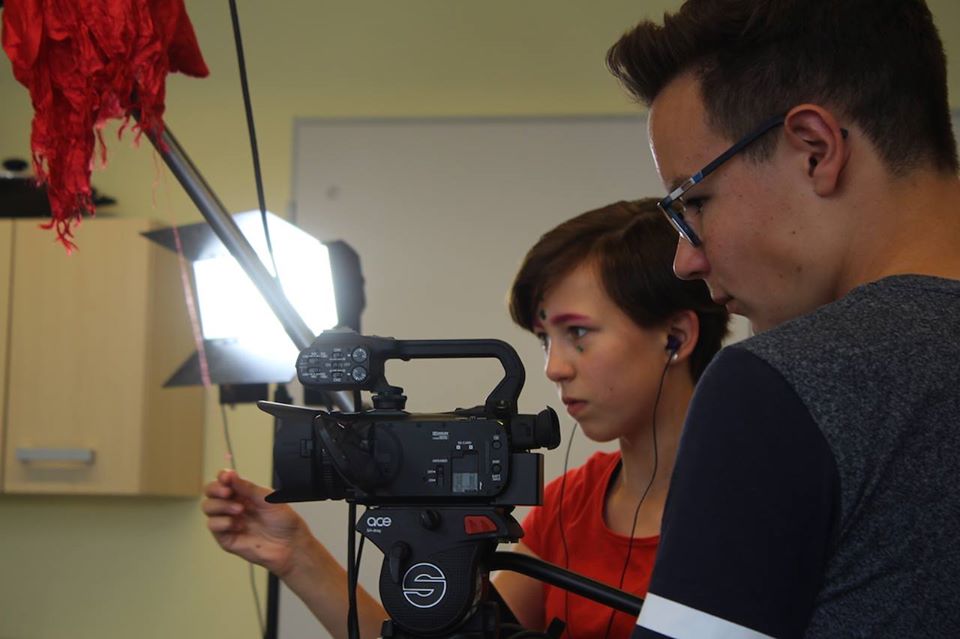 Our main investors are also the ones that take most of the space, and they pay most of the rent contributing to the functioning of the place. Our rent contracts were signed for the next 10 year and the rent won't change in this time. The rent is very low in this house, everyone – except the cinema – pays 5 euros per square meter and the cinema pays 6 euros per square meter as the cinema studio reconstructions were much more expensive than the rest of the building. The average rent cost in this area of the city is of 10/15 euros per square meter. Despite this low rent we can still afford to pay the loan because the purchase price wasn't very high. We also rent rooms to private companies but always reinvesting the revenue in our main project.
We are non-commercial and for this reason, we don't have a high budget available but we are supported by the city, our federal state Mecklenburg-Vorpommern and we continuously apply for projects on a national or European Union-level. We only have few employees, and we work with over 200 volunteers, who mainly work for the radio station LOHRO. For us, it was important to have a democratic division. We have a monthly meeting, called Hausgruppe, with representatives of each organisation where we take all the main decisions on the house, while the stockholders and KARO decide about larger investments separately.
What was the public administration contribution to your project?
Purchasing this venue wasn't a linear process: the city unit responsible for land in Rostock was considering an alternative to selling it, but the Regional Parliament advocated for FRIEDA 23, and the city eventually accepted to sell it. Yet, our buying contract still protects this venue and it guarantees this building's use only for educational purposes.
We also received support from the local municipality and Berlin. The Urban Development Program allocated 2,6 billion euros in support of the development of cities in East Germany, in the context of the unification of East-West Germany and this gave us some public funding for the venue reconstruction. Moreover, most organisations in FRIEDA 23 receive individual public funding for their specific projects.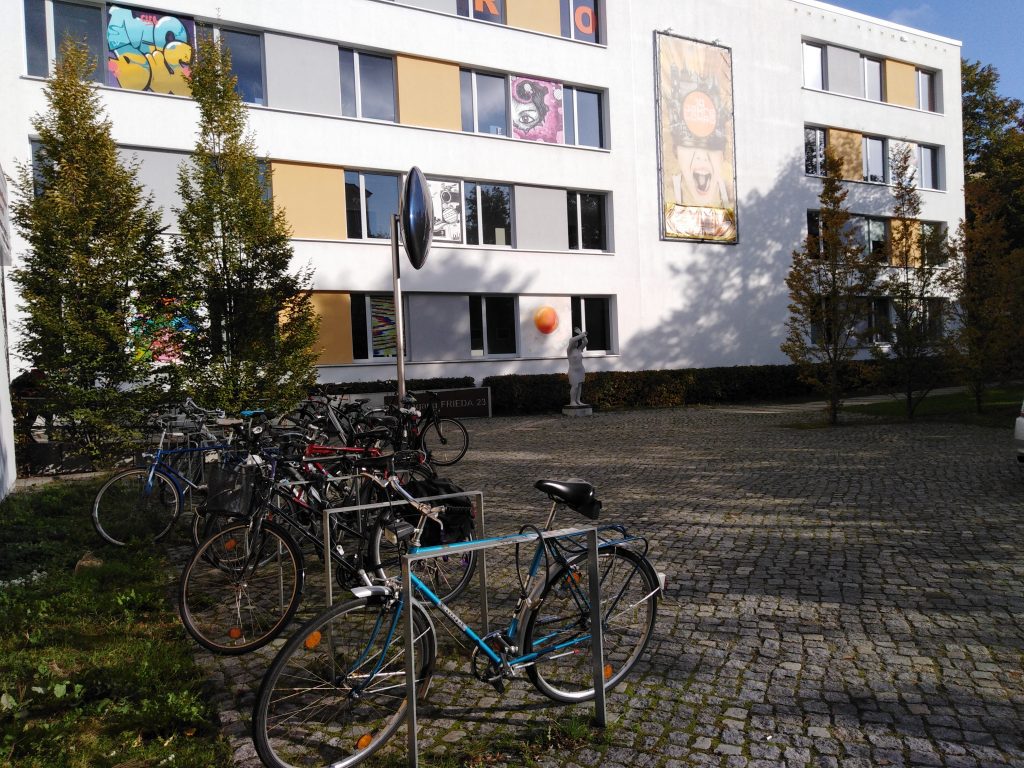 Is there convergence in the programming across the organisations present in the house?
Yes, we have shared projects and try to create synergies. The Hausgruppe is organised by KARO and calls to participation all the organisations present in the house. We have two yearly events we try to organise as a house, all together, one in summer – which attracts the broader community- and one in winter – with varying target groups. There are several cooperative projects which always a head institution is responsible for, but where others participate, too. The yearly FiSH festival would be a good example.
How do you position yourself within the city?
Our collaborations are informal and depend on opportunities that appear. We don't have a formalised structure of collaborations, but, as the city is not very big, all organisations work in contact with the others. Recently we developed the Rostock Embassy (Rostocker Botschaft) project, a program that celebrates Rostock's 800 years anniversary, featuring concerts in town and sending musicians outside as "ambassadors" of Rostock. This was a collaborative project made possible by the synergies of many partners in town.
We know that there is a concentration of cultural activities in the city centre and this is why we have tried channelling efforts towards the periphery. Sense.Lab, whose office too is allocated in FRIEDA 23, has been reaching out to Toitenwinkel, a peripheral district of Rostock with few culture venues, and developing a former supermarket into a venue for cultural activity. Collaborative projects of FRIEDA 23 institutions are about to take place here. We also tried to collaborate with organisations outside Rostock, and, for example, have worked with an organisation in Kröpelin, a small town 20 kilometres far from Rostock, and supported them in professionalizing their projects.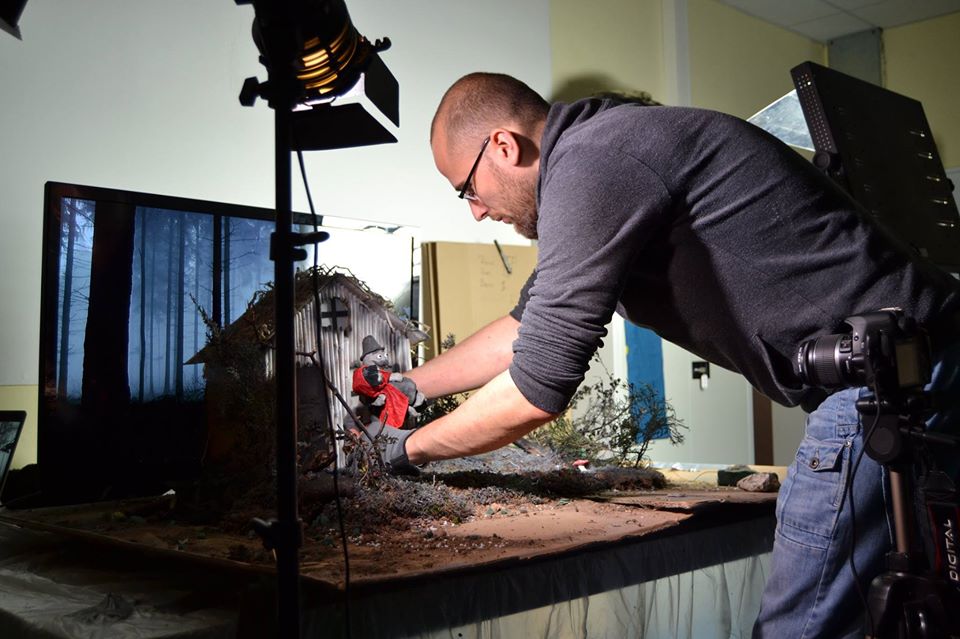 How do you see your future?
We are trying to improve our visibility in the city and to promote the activities hosted in FRIEDA 23. Since the different teams throughout our organisations continue to renew themselves, we trust that every new colleague brings their resources, networks and ideas and so we trust that our contacts with organisations outside FRIEDA 23 will continue to be vivid and inspiring. We hope to establish new collaborations that would help us to adapt our projects to the evolving models of communications and for new possibilities as we consider vital to maintaining diversity in this house.
The FRIEDA 23 employee has the time to deal with things professionally, but we need to make external involvement possible as well, as many people want to participate!