Polis is a platform developed by Martha Giannakopoulou and her studio, If- untitled, to  enhances collaboration between architects and the Municipality of Athens. It aims to support civic engagement into urban regeneration by promoting community-led interventions and temporary use of space in vacant buildings. An important part of its work is to evaluate urban vacancy, to mediate with owners and to assign shops to young innovators, for temporary use, and free-of-charge.
If-untitled studio is an multi-disciplinary team of architects and urban designers that have been exploring how architecture can reform the public space through bottom-up procedures and ways in which the city can become a space of opportunities for innovators, either through architectural projects or though urban initiatives. My personal goal has been to reformulate public space in creative ways, benefitting from the city artistic hubs, rather than from established top-done operational models that are problematic, especially for a city as Athens that is going through a financial crisis.
The first phase of an urban initiative for opening vacant stores: Traces of Commerce
Around 2013, Athens used to have an average of 27% publicly owned empty spaces,  many of which were storefronts. It became important for us to access these storefronts and to reactivate them by injecting new pop-up activities, since their vacancy and the consequent lack of activity in the area created dark pockets of apparent urban decay in the city centre. At the time, we didn't have a budget, but after a long negotiation, the Municipality gave us access to a publicly own building in the city centre that included 12 small ground floor shops in an arcade. We renovated the shops with the bare minimum and launched open call to select projects. Twelve teams installed their own activities – ateliers, shops, galleries – free of charge for a year. In exchange of the space, the beneficiaries had to give free of charge workshops to the public. This rule of exchange created immediate impact to the area as many activities were held throughout the day, providing a variety of workshops for the public. More than 25 workshops were held each month, reaching about 2,500 participants.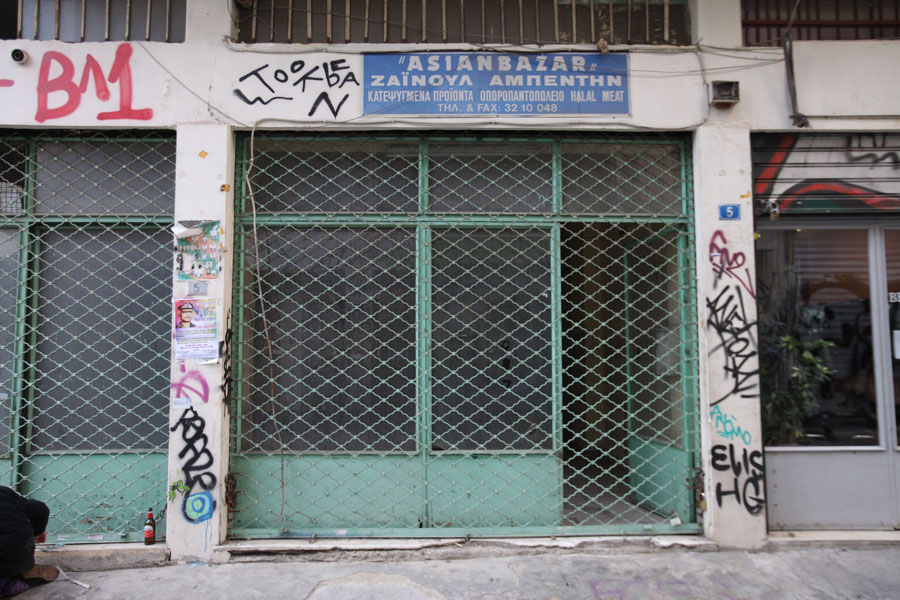 Many of the vacant buildings in Athens are publicly owned by different smaller public institutions. The initiative Traces of commerce activated a ground floor of a public building that belonged to the Chamber of Commerce, who had let this building abandoned for a long time. The building was in terrible conditions and even dangerous for the people walking by, and we invested a lot of time and energy in renovating it. Despite the visibility we going in the city, the owners refused to extend our lease using as excuse their intention to develop new programs in the future. Yet, the building worsened its conditions very quickly, becoming spot for illegal activities and temporary shelters. This case proves how the lack of legal framework and decision inability of the public sector to use vacant spaces on a temporary basis that are vacant has led to a great urban decay the city of Athens. For us, this Traces of Commerce has been a testing project. We were happy to see an idea of exchange functioning well, and pulling together different civil elements: you acquire spaces that are in decay, use them temporarily without paying, but activating creative people and triggering a public space use.
Developing the Polis Platform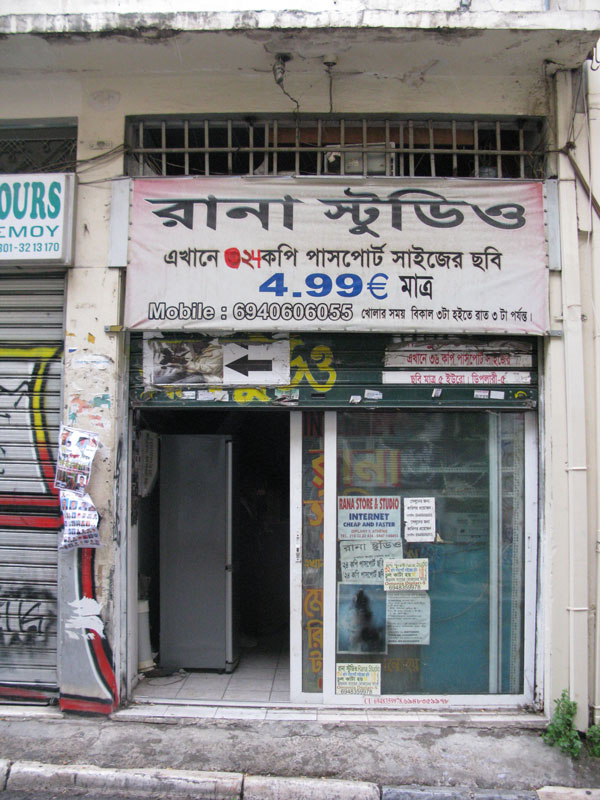 Traces of Commerce received a lot of publicity because it managed to bring together different stakeholders, to reactivate spaces in the city and to promote the work of young creatives. Two years later, the Municipality commissioned us the first phase of Polis 2 which would work on similar objectives; to evaluate some areas of the city and the presence of vacant commercial spaces in the city centre, and to come up with a scheme through which the municipality would allocate them for free to young creatives, for 6 months.
This projects started in October 2017 and it has two main strains: one was to open shops in unregenerate central areas of Athens, and the second aimed to support small citizen-led interventions in neighbourhoods using the Urban Acupuncture methodology. Our goal was to support bottom-up initiatives in a formal way, via the public sector, reforming the neighborhood identity through citizen-let interventions and working with the community present in our city.
Pop-up shops to overcome vacancy and activate the economy
The first part of the project focused on opening closed shops. The municipality's regeneration strategy required the storefronts to be clustered together, in the city centre and with good public access. We started with a mapping of the city centre; we walked on streets, spoke with people, searched for owners' contacts, measured the percentage of closed shops on a street. During this mapping phase, we went in depth into the effects of the economic crisis: we discovered that many shops are empty due to the high taxation and bureaucratic hitches such as planning permissions or debts, while other owners didn't having the means to upgrade their properties and to rent them. To all, we offering ti ay rent and to upgrade the property free of charge. I think we spoke with over 80 shop owners, we received some resistance from people who refused to engage with the public sector, and other owner were asking for unbelievably high rent.
Initially the Municipality opened seven shops just behind the ancient market. This area has had ups and downs over the course of the past 30 years, and we chose it because it is right in the centre and it has been already hosting a big exhibition venue and many young artists rotate around this district. Applicants could apply to use the available commercial units as performing space, product production space, or project space. he beneficiaries had free space for six months, with paid utilities, and an advertisement campaign made in municipality scale. During the six months, the beneficiaries have to always keep the shop open, to organise one or two free workshops per each month. At the end of this term, the beneficiaries can keep the shops open agreeing on the rent with the owners.
Citizen-led regeneration of the city
The second strain of the project we assigned up to 6000 euros – divided in small grants – to communities who want to make small interventions in their neighbourhoods. For example, a community group can apply to make benches or a playing area outside a school. With this program we wanted to empower citizens who want to make those things that are necessary in the city spaces and they use on an everyday basis. We hoped to create more trust between citizens and institutions, by taking some decisions out of the municipality hands and putting it back in the community hands, and therefore really affecting the way decision are taken at a city level. The community groups would apply through the open call with a proposal if selected the Municipality would award them the grant and the group would construct their proposals.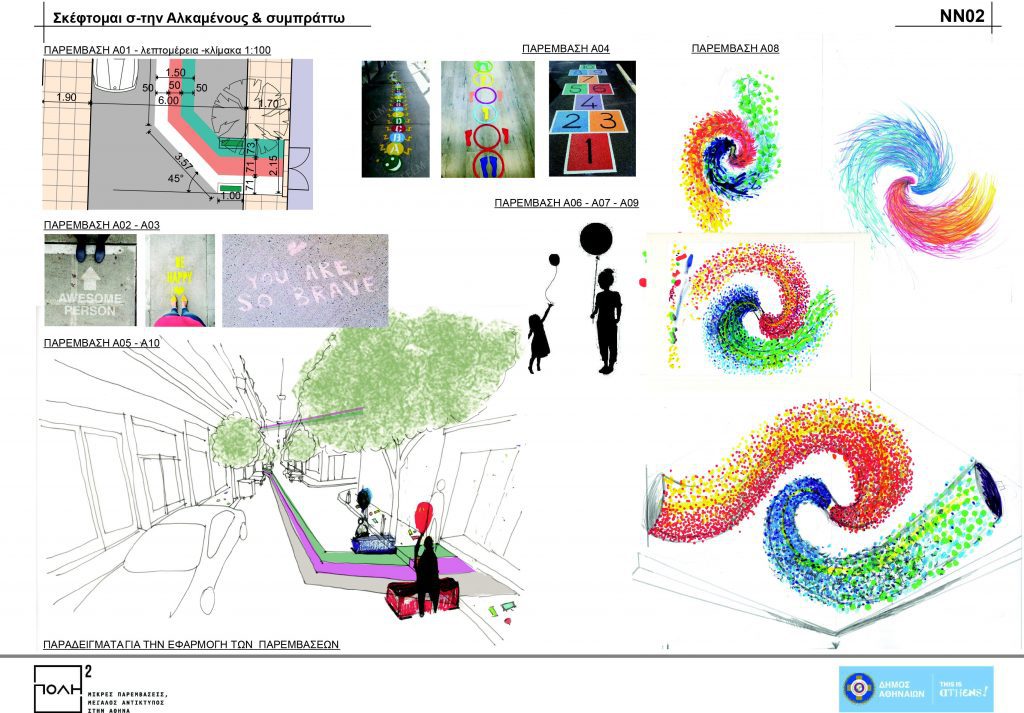 The second mapping was a very different process as we needed a stakeholders map that highlighted neighbourhood communities. For the purpose of this program – and of this mapping – we used the elected bodies of the neighbourhoods as gatekeepers to gain information about their districts and to promote this program. During the preparatory phase experts on interventions and I attend district committees, meet with civic groups and also developed specific workshops to support the application writing and better develop the proposed interventions.
Polis outcomes
We received about 40 applications of the interventions and around 30 applications for the shops. I think the number of applicants was high considering that we had only two months to promote the program, and it was all during the summer, We select projects evaluating the quality of their programming, their experience and backgrounds in the field. Applicants had to be non-profit, run by 5 people, community-led and prove the community engagement.
We dividend applications into three categories: reforming the streets (for business owners, owners and similar), neighbourhoods invitations (for public spaces that are not central but still important in citizens' everyday life such as small squares or in-between spaces that required small interventions such as plants, benches, alternatives power, lighting), and the third was about greening private property (targeting spaces that have an impact on public space such as terraces, balconies or ground floors). All three categories aimed at community building, even when it involved private owners.
A local call was launched and there were specific requirements but we also supported the applicants during the application process with support workshops in proposal writing and architectural design. The Municipality supported more than 60 community groups to apply. An external committee was established with municipal representatives, district representatives, civil groups and design practitioners to evaluate the proposals.
If- untitled studio completed the first phase of piloting and setting up of the Polis 2 initiative and platform. As a result of its success and high participation the project became a permanent project run by the Municipality internally and therefore becoming a on-going collaborative platform for the civil society to participate in the cities public realm.
Interview by Levente Polyák with Martha Giannakopoulou on October 3rd, 2018.