Good neighbourly relationships are an essential pillar of well-being and social coherence in the city. But what happens when a family with small children moves to a quiet building and conflict occurs? How do neighbours communicate when there is no common language spoken? These are among the topics Wohnpartner, a subsidiary of the city of Vienna works with. Vienna is the capital of municipal housing in Europe, and about half of the city's population lives in subsidised housing.
Only around 30% of the Viennese apartments are privately owned. While the subsidised housing stock is owned by Wiener Wohnen, Wohnpartner collaborates with them in providing social support. Over 150 employees organise community work, conflict work and other relevant support mechanisms for residents in municipal housing. Mediation and opportunities for dialogue and community-building activities are provided by experts. The goal is clear, Wohnpartner guides residents by empowering them to participate in the shaping of their neighbourhoods and communities collectively.
Eutropian's Bahanur Nasya and Ulrika Stevens spoke with Burak Büyük, district manager of Wohnpartner in Floridsdorf, Vienna's 21st district, to discuss discrimination in housing, and how Wohnpartner supports residents in building socially sustainable communities.   
How does Wohnpartner support residents in social housing?

Wohnpartner works in three different ways. Firstly, we focus on conflict management, which is mainly about mediating between different conflicting parties over matters related to their living areas. We have nine teams within Vienna, and there are both male and female mediators in each of these teams. Secondly, we focus on preventative methods. This means organising activities such as community cafés, meetups and cultural projects. Thirdly, we cooperate with other organisations and institutions that work on various social topics. We have different kinds of cooperation forums for us to come together and exchange information and good practices. These are our three main focus areas.  
What is the main goal of Wohnpartner?

Our main goal is to empower the neighbourhood to help residents deal with different types of situations, such as how to handle their problems and deal with topics relevant to their neighbourhood. The main aspect is to build strong professional relationships. It is crucial to support the residents, even if they do not need it all the time. For example, some groups are very independent, but we still make sure that they know they will receive our help if needed. It can be thought of as a circular movement; someone can be self-reliant, but then a conflict or other unfavourable situation comes, and we offer our support. After this, everything continues well again. The important thing is to simply be there.  
As a district manager, could you tell us more about the nature of your work?

We adapt to the needs and challenges of the residents. Since the pandemic, we have been supporting people who have different types of problems. For example, we assist with applying for financial support, as the documents necessary for this can be difficult to understand and linguistically challenging. We offer mediation for problems occurring among owners and tenants, and provide them with brochures that help address difficult social situations, such as disagreements over use of the common yard.   
As a preventative method, we organise peer-mediation, meaning that we teach train children in school with capacities to deal with conflict situations in their living areas. In addition, we accompany people to different organisations or institutions where they can get support for their different needs. Often families do not know how to get support due to complicated administrative structures and requirements of the support agencies. The support is especially important when they are in need for the first time or are simply new to the city. After the first guided counselling they become more independent in contacting different supportive organisations.  
This work became very challenging during lockdown. It was difficult to organise social activities because of the restrictions, but now there are more events taking place again. We now have opportunities again to go to the housing complexes, meet residents and talk to people. There are also multiple neighbourhood centres where people can take part in different activities, such as sports, and language lessons for mothers and so on. These centres have opened up again.  
What are the main points of conflict and how do you prioritize addressing them?

Our experiences and our observations are the starting point in developing our actions. For example, we know which areas have more conflict potentials, such as specific buildings and neighbourhoods with children who tend to be loud. Since we have been working on housing for 12 years, we have learned which neighbourhoods to focus on. Intergenerational conflict is prevalent and one of the main issues we help to address.When you have areas where children have grown up, and then families with young children move in, the area becomes noisier. For some tenants, especially those who are not used to it, this is a problem. Sometimes increased trash can be an indicator, but this is not a major thing. Mostly the level of noise is the most crucial indicator in anticipating and identifying arising conflicts.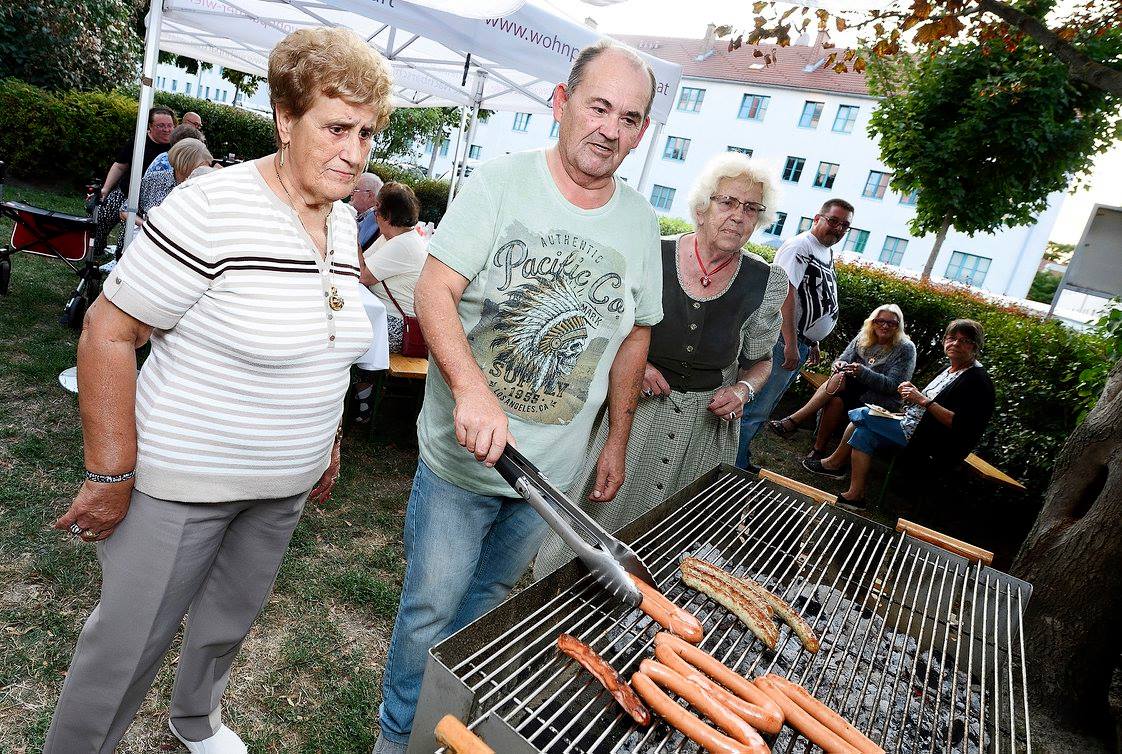 Around 60-70 per cent of the cases we deal with have to do with noise complaints and intergenerational conflicts. Buildings mostly from the 1970s and 80s are the ones with problematic soundproofing, causing most of the noise-related conflicts. The concrete technology used in these buildings amplifies the sound and transmits lots of noise to the neighbours. For example, when families with small children move to these apartments and the children play and run around as they do, it gets loud in the neighbouring apartments. The older buildings or the newest ones do not have such issues. For example, in Floridsdorf, conflicts occur during renovation periods, as renovations take time, they are loud and significantly change the built environment. In other cases, some periodical issues appear, as youth groups gather in the same garden. However, this goes away. After a while they go somewhere else or grow up and move on to do other things.  
Especially a few years ago, in 2015-2016, the relationships between newcomers and already established residents was a very current topic everywhere. Not just in the work that we do with social housing, but also with asylum centres and other housing solutions in general. For example, there were discussions about the location of asylum centres or them being overcrowded. However, this was only in the beginning of the refugee wave back then, and after a few weeks the complaints calmed down. Currently it is not such a big topic anymore.Sometimes you have a new family come in, and residents are not sure how to approach the situation. But then we have a welcome party, and everyone gets to know each other. The reaction is mostly positive. 
Could you tell us more about the organisational structure of Wohnpartner and your connection to Wiener Wohnen?

We are a completely independent organisation. Our income comes mainly from Municipal Department 25 (MA 25 – responsible for Technical Urban Renewal) of the City of Vienna. We develop our strategies and goals ourselves. Of course, we communicate and collaborate with Wiener Wohnen as well as other housing organisations that have been operating in Vienna for a long time, but mainly we plan our strategies ourselves. 
Wiener Wohnen is our main cooperation partner. They have a call centre where people can phone 24 hours a day, seven days a week. If someone calls and complains about noise, the call centre agents add it into the system digitally, and the information comes directly to us. This helps us to know what is going on because based on this, we can contact the relevant tenants and help mediate the situation.  
How do you ensure inclusivity so that different residents' needs are heard?

This is always a big issue because people do have different needs. The main thing is to help residents see the bigger picture. While we do support them individually, we also emphasise that different needs can and must coexist together, and there are solutions that fit everyone. Co-existence always carries potential conflicts, and in order to avoid them, we support building good relationships among the residents. When they know each other and communicate together, it is more likely that they can make necessary arrangements themselves and find inclusive solutions.  
We aim to look for methods that work for everyone. Community gardening for instance is a universal activity, because it makes everyone come together to take care of something. This is our goal, because when people come together, they talk with each other, and good experiences are shared. There are very few negative experiences we have had in connection with community gardening, so mostly it works very well.   
People come to us for support because they do not know their neighbourhood well. They also ask us to help them in getting to know each other and build a community. When we get requests like this, we organise different kinds of activities, such as garden parties, where people can come together. In these events we have music, coffee, art and other things. We organise these parties many times, not just once.  
How do you promote the personal responsibility of residents in solving their problems and participation in planning activities in their buildings?

Responsibility and participation are related to building good relationships. For example, with the gardening projects, residents must take the responsibility in watering the plants – otherwise plants would suffer. But here you must also consider the age-factor. Working with young people is different than working with families and elderly people. With adults and elderly people, responsibility and independence are rarely an issue. However, when working with the youth, sometimes it is more difficult. For example, in Floridsdorf we are currently working on a project called "Hiphop im Gemeindebau" in collaboration with three different youth centres. We have meetings with the youth, but then they come one hour late. So sometimes this aspect of personal responsibility is not easy to handle.  
Despite all responsibility and participation, not all ideas can be implemented. Of course, sometimes people are sad if their ideas do not work out. In our work it is in fact a big issue. To tackle this, we emphasise communication and keep in touch with the residents for a socially sustainable relationship. This comes back to the relevance of a good relationship. 
There are also two residents' councils: One for the elderly, and one for youth. In theory, there should also be participants from the youth. However, in reality, it is mostly elderly people who participate which is quite a big issue.  For example, in Floridsdorf, there are many positive cases, such as active communities that organise big parties in the gardens, with diverse music from the Balkan region, Eastern Europe, Turkey and so on. We now have a working group with Wiener Wohnen to tackle the lack of youth participation in council activities. In this working group they discuss how to make the situation better and make the resident councils more attractive for others, and not only the elderly. Here we talk about youth, but also other working-age people from diverse backgrounds.   
How do you address difficult situations arising between tenants such as occurrences of violence, racism or discrimination?

We are well connected and cooperate with organisations in the city that are specialised in topics such as domestic and gender-based violence. We have the resources to contact them anonymously and discuss how to handle these situations. In our team we have social workers who are specialised in handling these instances. In addition to this, the organisations we cooperate with organise workshops and other training for us, so that we are better equipped to handle these situations.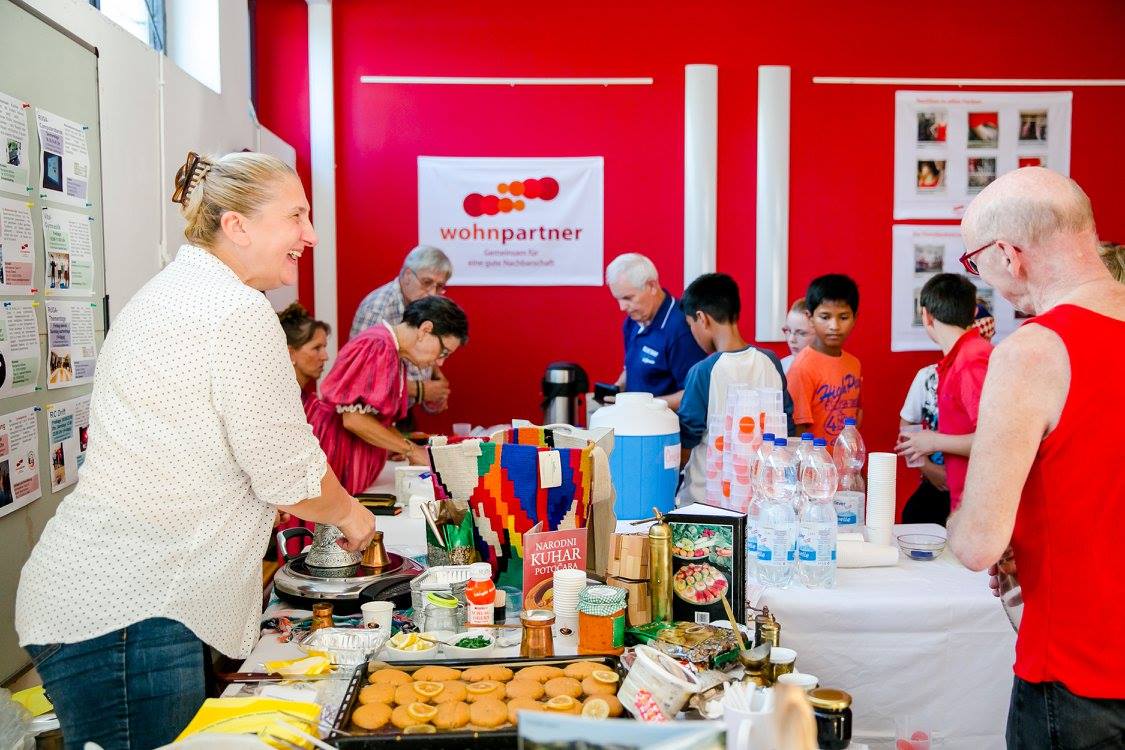 When it comes to racism, we also cooperate with other organisations and institutions. Sometimes we organise case-meetings with the police force and others. Then we talk about how to handle dangers in the neighbourhoods and so on.  
If residents continue disturbing the neighbourhood, they might be asked to leave the residence. Currently this is not so common, but a possibility. There are instances where residents are fined by the police when carrying out unlawful activities.  
To my knowledge there is currently nothing in the contracts about having to comply to rules against racism or discrimination. There are some conflicts between people from different backgrounds, but there is currently nothing about this in the housing contracts. Sometimes these conflicts do require us to have meetings with Wiener Wohnen, where we discuss the possibility of evictions.Including something along these lines of discrimination in the housing contracts could be interesting to consider. In my experience, dealing with these conflicts are best done through participatory processes, because then people work on the issues together.  
What kind of actions can best support resilience in living in social housing during difficult times?

Different events that take place in society, such as the pandemic and the war in Ukraine, have demonstrated to us how quickly things can change. Some residents have financial problems, and during these uncertain times it is hard to get in touch with them, because they also have other problems in their lives. That is why we aid residents in getting in touch with other organisations to get support such as financial help. This builds resiliency as it leads tenants to know what to do if they need similar services in the future.   
To build social cohesion among the tenants themselves, I would emphasise simply knowing each other. People have presumptions about others, and especially if this person is a stranger, their thoughts about each other might be negative. The very first step to combat these negative thoughts is by getting to know each other.   
Having more financial resources would make a big difference. Hopefully we will have the opportunity to employ more people. Even if this takes time, it is worth the important work that we do.  
Article by Ulrika Stevens.