About Cooperative City Magazine
The Cooperative City Magazine is a project run by Eutropian, based in Vienna, Austria. The company is working with various European cities and partners in order to improve the urban tissue, involve citizens and defend their rights to the city. 
This online magazine is collecting and sharing promising practices from European cities. By focusing on the experiences of those who make, transform and enhance our cities, the magazine addresses their relationships, their challenges and their successes in bringing forward more inclusive and resilient cities. The Cooperative City Magazine is the result of the joint effort of many different professionals, who collectively create this experiment. Our aim is to bring to our readers novel contents on how locally rooted development projects shape our cities.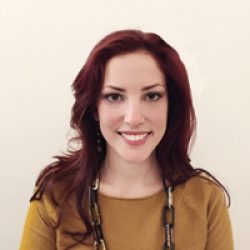 Daniela Patti is an Italian-British architect and urban planner. She has studied in Rome, London, Porto and holds a Ph.D. in urbanism from the Technical University of Vienna. Specialised in urban regeneration and environmental planning with a particular focus on metropolitan governance and collaborative planning, her recent research and projects' interest has been on the governance of metropolitan areas, sustainable food production and distribution systems and collaborative economic models for community-based urban development. She is co-founder and director of Eutropian both in Rome and Vienna, an organisation supporting collaborative planning processes between public administrations and civic groups. She regularly works for the DG Regio of the European Commission and urban programs such as URBACT and Urban Innovative Actions amongst others. She has been guest lecturer in the University of Roma Tre, Tor Vergata, UIAV Venice and Universidad de Buenos Aires.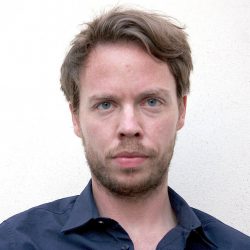 Levente Polyak is urban planner, researcher, community advocate and policy adviser. He has worked on urban regeneration programmes for the New York, Paris, Rome, Vienna and Budapest municipalities. He taught at MOME and BME (Budapest) and TU Wien, was visiting fellow at Columbia University and the ENSA Paris-Malaquais and holds a PhD in Sociology from the Central European University. He is a co-founder and managing director of Eutropian (Vienna-Rome) and member of KÉK (Budapest). As an expert of the URBACT and Urban Innovative Actions, he has been coordinating international knowledge exchange projects between municipalities, knowledge institutions and civil society organisations in various countries of Europe. Specialised on urban regeneration, cultural development, community participation, civic economy and social innovation, he has been supporting public administrations, NGOs and community initiatives in creating spatial development projects and new governance models.
Andrea Giuliano is a human rights activist mainly, but not exclusively, focused on transfeminism, LGBTQIA issues, migration, poverty, antifascism and secularity. He works as a freelance translator, proofreader and photojournalist. He has been reporting for both Italian and international media covering many different topics including migration, politics, tourism and human rights. As a writer, translator and proofreader he is among the authors of the TimeOut Budapest 2015 travel book, contributes to Gaypost.it and La Falla and has proofread and translated content for both multinational companies and local businesses. He also started two photography projects: "Dirty Elegance" deals with the reinterpretation of architecture and nature, celebrating the beauty of run-down buildings and deserted spaces. "Deconstructing the Male" expresses and explores the concept of "queer".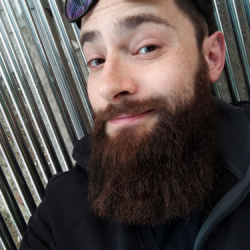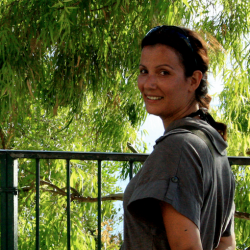 Bahanur Nasya is an architect, researcher and film producer. She has studied in Vienna and Barcelona where she has specialised in sustainable architecture and future proof development concepts. Currently she is involved in a research project focusing on coastal development along the Mediterranean, paying special attention to the relationship between environmental and social impacts. She has produced films, documentaries and fiction movies, amongst which "The Sea in Me" and "Borders". She is co-author of "Represent & Reflect" as part of the Wonderland series and has contributed to the publication "Manual for Emerging Architects". She is the cofounder and the Chairwoman of the Association "xsentrikarts" and is the Head of Organisations at Wonderland – platform for European architecture.
Jorge Mosquera is an Italian-Ecuadorian architect, designer and researcher from Genoa. He started doing research on urban planning and urban policies with his first master thesis project in 2015 in architecture when he actively participated in a regeneration process for confiscated assets in the historic centre of Genoa carrying out an advocacy action, coordinating street art workshops and doing cultural promotion for legality. Following this experience, he joined Eutropian research&action, where he is working on UrbAct and Horizon 2020 projects that address: active social inclusion and citizen participation (ACTive NGOs); and the sustainable management of local communities heritage (OpenHeritage). Jorge specialized on urban regeneration and social innovation with a II level master at IUAV University of Venice. During this course, he focused on urban commons and digital innovation thanks to a collaboration with Platoniq Sistema Cultural in Barcelona.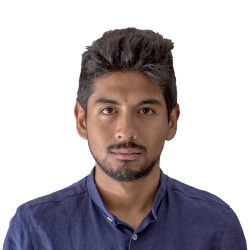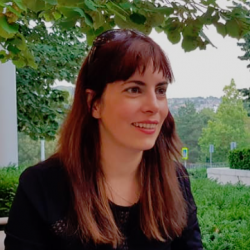 Sophie Bod is an energetic, hands-on project manager who combines academic excellence with expertise in  communication assignments. She holds a BSc in Communications & Media Studies from the University of London and an MA from SOAS. She has over a decade of experience managing multifaceted projects, including working with several UK cultural institutions, NGOs, and some of the UK's largest charities. She is currently working for a boutique PR agency as well as coordinating and editing the Cooperative City Magazine. 
Stefano Patti is a professional actor that studied at the ACT Multimedia of Cinecittà and the AIAD of the Quirino Theatre. He ha recently worked as protagonist at the Globe Theatre of Rome and the Stabile dell'Umbria.  Parallely to his acting career he pursues his passion towards communication and graphic design, for which he has curated various campaigns in theatre and arts. Since 2015 he collaborates with Eutropian as graphic designer and communication advisor.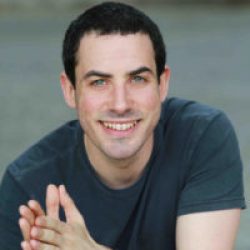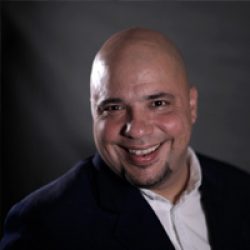 Yilmaz Vurucu is a Canadian film maker based in Vienna with an extensive experience in television and documentaries, with a particular focus on sustainable urban development, "The Sea in Me",  and social inclusion, as in the case of "Borders", He has an international background with knowledge of various languages (English and Turkish mother tongue and German). 
Julia Baudier is a web designer and video artist. She studied Visual Communications and Experimental Mediadesign in Berlin and Budapest and has received a diploma in web design in Vienna. She has worked in various fields of Media design, Exhibition design, Film visuals and editing. Since 2010 she has mainly focused on web design, working as an employee and freelancer mainly in the artistic and cultural environment.