Community foundations are a means to mobilise resources within a territory in order to help the creation of local initiatives. In an area with limited public resources but a great density of active charities, civic organisations and private companies, a community foundation can act as an actor to raise funds, connect initiatives and trigger cooperation within an area. The Val di Noto Community Foundation was founded in in 2014 by a partnership consisting of a group of cooperatives, foundations and the Archbishops of Syracuse and Noto, covering an area in South Sicily with a population of 120,000. In its first five years, the Foundation has already sponsored over 85 projects, 90% of these were carried out by networks composed by third sector organisations or by other entities such as schools, trade organisations, public institutions, trade unions, parishes. In this interview, Giovanni Grasso, President of Fondazione Val di Noto, explains the foundation's activities.
What is the mission of Fondazione Val di Noto?

The aim of our foundation is to give a chance to those who have an idea about the community to realise it. We have three main activities. We work with with vulnerable people such as the disabled, or kids with difficult family background; helping children with after school home work, arts and crafts and sports; and we run a business incubator supporting the local social economy. We spend 700,000 euros a year for social programmes. We are certainly a Catholic organisation but we can do what we want. 70% of the money we spend comes from the individuals who donate a percentage of their tax to church charities.
Besides financial support, how do you help your partners?

We help organisations in our territory with a variety of activities that are useful for their growth, from meetings with crowdfunding experts to consultations with social and solidarity economy advisors or events on legislation relevant to third sector organisations. Moreover, the Foundation ensures logistic support for the associations it works with, creates coordination between similar associations to optimise resources, and between complementary sectors to encourage collaboration. Horizontally, we coordinate between companies that operate in the same sector to optimise their use of resources and avoid developing similar projects and services. Vertically, we coordinate between companies operating in complementary sectors to encourage collaboration between them and maximise the positive effects of their activities on the territory. The activity of the Foundation aims to create a permanent network of collaboration between selected organisations as holders of similar interests, which accept common financial reporting and transparency rules.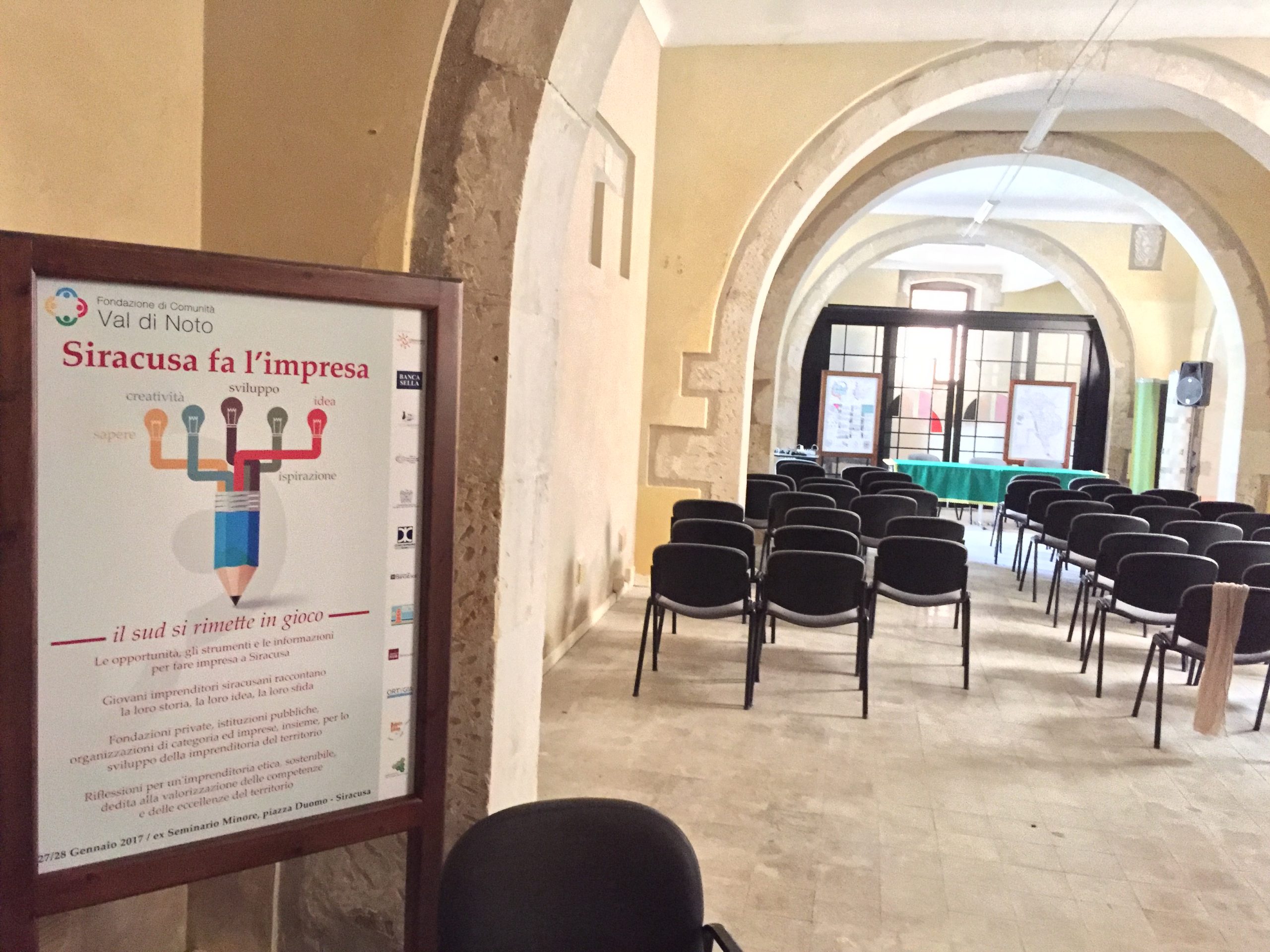 Why is a community foundation better than an association that brings together all the actors?

There is a basic difference between an association and a foundation. The foundation has a certain amount of money that it collects. The focus is not on the volunteer or the person but to use the money as best as you can in an ethical way. The funds raised have to be used in the territory. We do not use the money we collect directly; we use it to make more money. We use the market against the market, in a way. For example, we invest in social housing programmes: we buy houses and rent to those who cannot afford a high rate. We use our money and gain our money back while benefiting the community.
What is the essence of a community foundation?

The founders are not just a company, a single entity, it is a community that raises money. Fondazione Val di Noto was created by twelve founders, including two Archbishops of the nearest towns, and small cooperatives and small foundations. Community foundations do not serve a specific purpose. They can be used for several objectives, they are multi-purpose. You can choose the way how you want to use the foundation. Each association delegate someone to the board so everything is well known about the founders. If there are too many members, then those associations that work on similar issues can delegate one person to the assemblies such as assembly of social cooperation. A community foundation has to choose the territory they want to work in. It can be a smaller territory like East Brighton or for a whole city like Dubrovnik.
Can you tell us about the structure of your organisation?

As a foundation we have only one employee – our secretary – and nine chairmen who are unpaid. We have coordinators for each programme but they are all volunteers. We work with about 20 people as coordinators and we have about 90 volunteers in our programmes of all different ages. We ask volunteers to stay a year with us and 80% of them remain if they see that the programme works. They find other volunteers, involve friends in the programme and they view the programmes as a family. We have volunteers from all ages. For instance, we work with schools where we identify children with family or economic problems and we take care of them after school. Within this programme we have young volunteers playing with children as well as older volunteers who help with their education.
What is the challenge of working with so many volunteers?

The task is to coordinate and motivate volunteers. We have to recognise their work and motivate them. They can see how the lives of the people they work with change for the better and they are motivated by this. If they think of themselves as just members of the association but not a member of the city, the programme with fail. The key is to feel part of the programme.
How do you coordinate the work of many organisations you cooperate with?

We try to organise things so different associations do not end up working on the same thing. Each NGO has a delegate in our board. Each organisation appoints a person in charge of relations with the Foundation who interfaces with the general secretary for the reservation of spaces or equipment and for their relationships in general. With our most important programmes we are the core coordinators but with 70% of the programmes we involve other associations. We approach the programme with an association that has worked in the field for several years so they have lots of experience and can run the programme even without our help.
Besides associations, you also work with local businesses. How do you help them grow?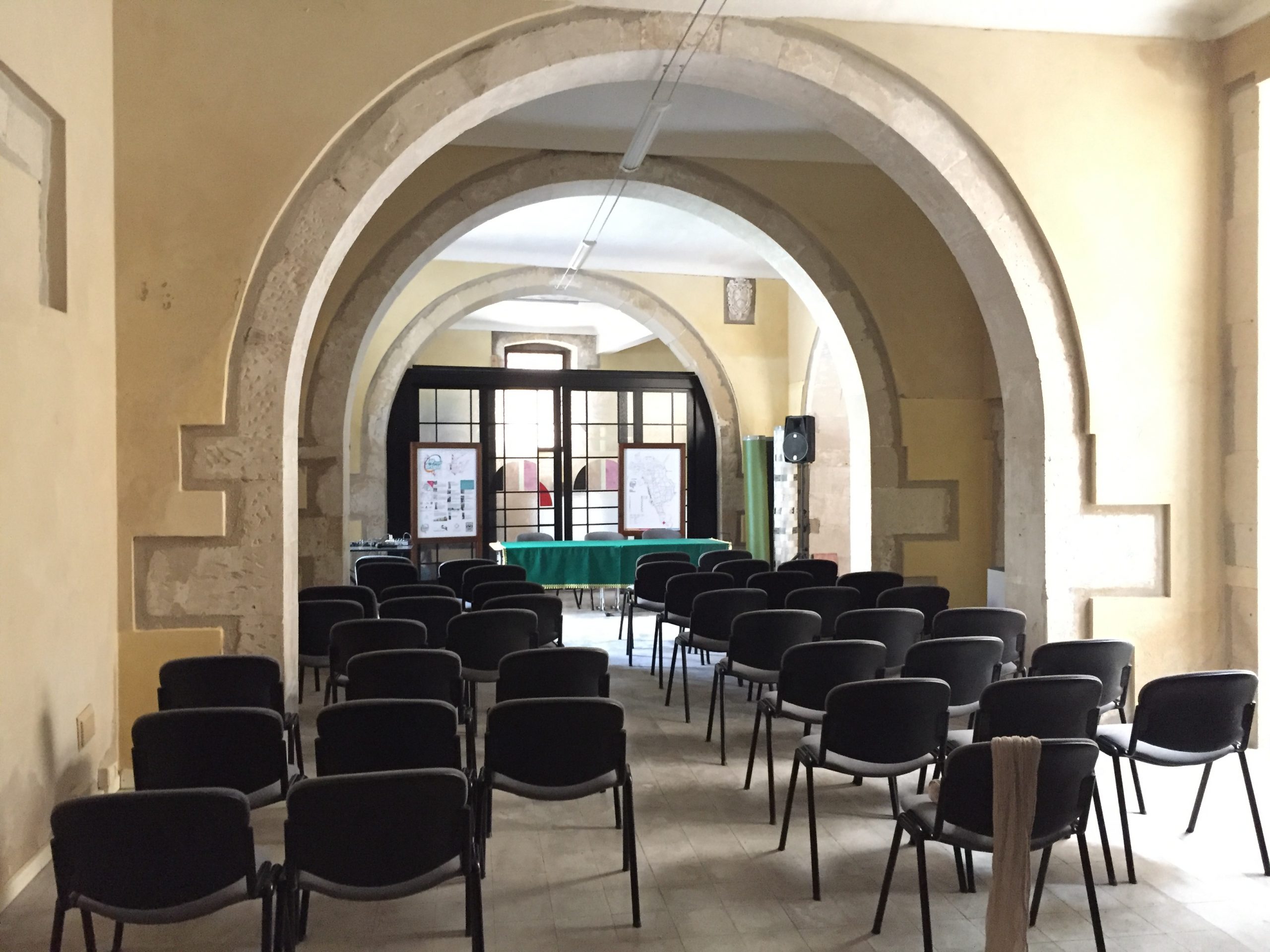 A few years ago we founded a business incubator that supports 15 enterprises in the process from conceiving an idea to becoming a company. We support them with accounts, lawyers and organisation of their workers. There are various start ups taking part: some are interested in games for children, some are restaurants. After two years, 13 of these companies are still on the market. The incubator serves people who do not have work and this way, they do not need to go to the soup kitchen and the housing programme but can set up their own business.
How else do you support the incubated projects?

We run a tourist information centre that has many purposes. We opened up a building right in the middle of the city centre that was closed for a long time and give information about the city as well as the companies we support through the incubator. This way we give exposure to the tourists about the companies and what they do. While there are couple of private tourist centres in our city, this is one of the largest in Sicily. We also have a shop right by the tourist centre where the companies we helped to create can sell their products and services.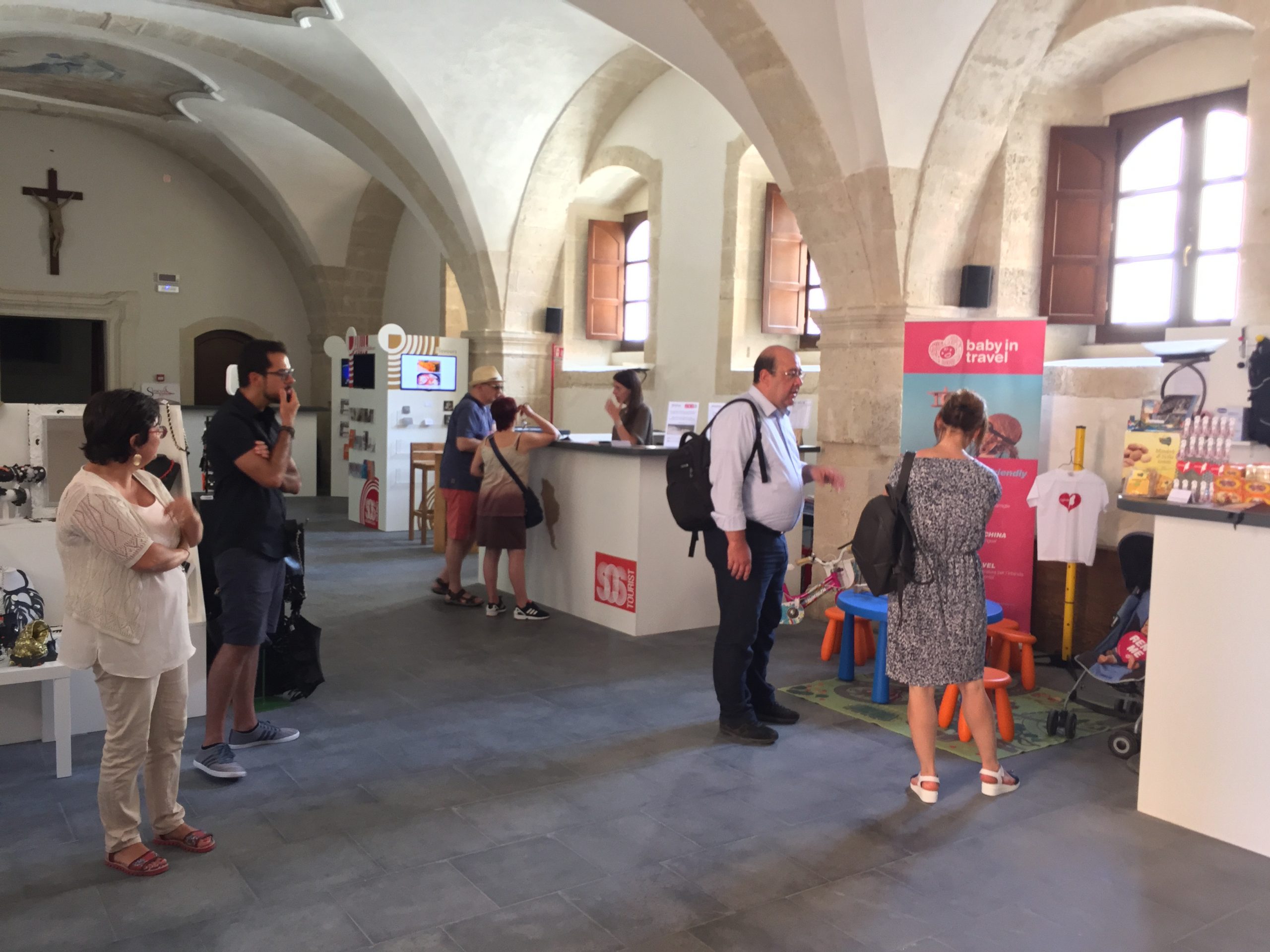 What projects do you work on with the municipality?

We are involved in different programmes with the municipality such as social housing. The municipality provides a list of those who need a house urgently and we provide them with a house for six months and also try to give them work. It is the Housing First model.
What is the importance of a space like the Urban Center in this ecosystem of associations and companies?

The Urban Center is an important place where private and public actors can join and talk, discuss problems. We need a place like this. But we also need a specific purpose for such a space. People have to identify a building with a purpose. A town must have a city centre, an NGO house, an auditorium for meetings. Each space has its own purpose.
WHAT ARE COMMUNITY FOUNDATIONS?
Community foundations are public charities dedicated to social improvement in a geographically defined community such as a region or city district. They work in partnership with donors, local organisations and the community to address community needs. Their fields of intervention are typically poverty alleviation, education, social services and unemployment. from funds by donors. They often have grant programs as well as donor advised funds, scholarship funds and provide technical assistance and training for small, local NGOs.
Interview with Giovanni Grasso, President of Fondazione Val di Noto.